Hey! I wanted to start a thread of different dog breeds we all find the most attractive!
️ nsfw pics are appreciated
I'll start with the Doberman
they have been my favorite since I was a very young kid. They are so sleek and elegant looking! I love all their color variations too.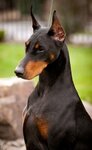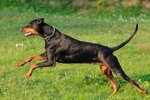 And some in sexy gear